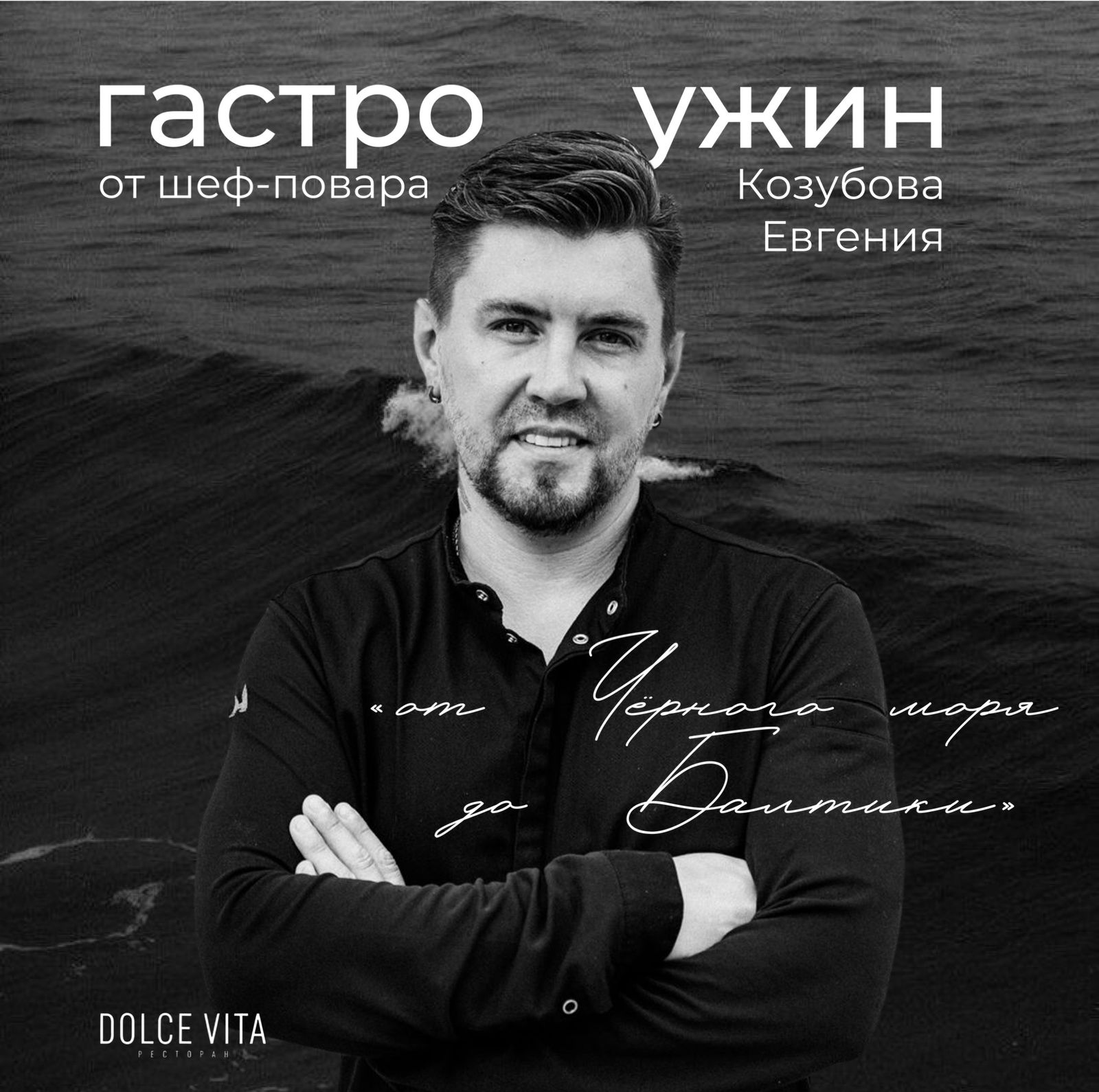 Gastro dinner "From the Black Sea to the Baltic"
From the Black Sea to the Baltic Sea with Chef Evgeny Kozubov,
who is included in the top 5 chefs of the South according to Wheretoeat,
will be held at the Dolce Vita restaurant on July 21, 2022.
Kozubov Evgeny:
Ambassador Gastreet show
Brand Ambassador Metro
Speaker "Chef's Breakfast"
Named one of the Top 5 Chefs in the South by Wheretoeat
Dolce Vita:
Author's cuisine restaurant in Kaliningrad with an emphasis on Russian cuisine, seasonal and farm products.
Top 100 New Restaurant Concepts by Palme d'Or.
Gastronomic set of 6 dishes.
*The set contains gluten, lactose, nuts, meat, fish and seafood.
Originally from Kaliningrad, Evgeniy Kozubov has worked as a chef at 560 Bistrot (Sochi, Rosa Khutor), a chef at the White Rabbit Family project (Sochi), headed the kitchen of the Hunt restaurant (St. Petersburg) and worked at the PROBKA restaurant (Moscow) during his career . The main direction he focuses on is the taste of the product with minimal addition of sauces, he likes to work with fish, seafood and seasonal products.