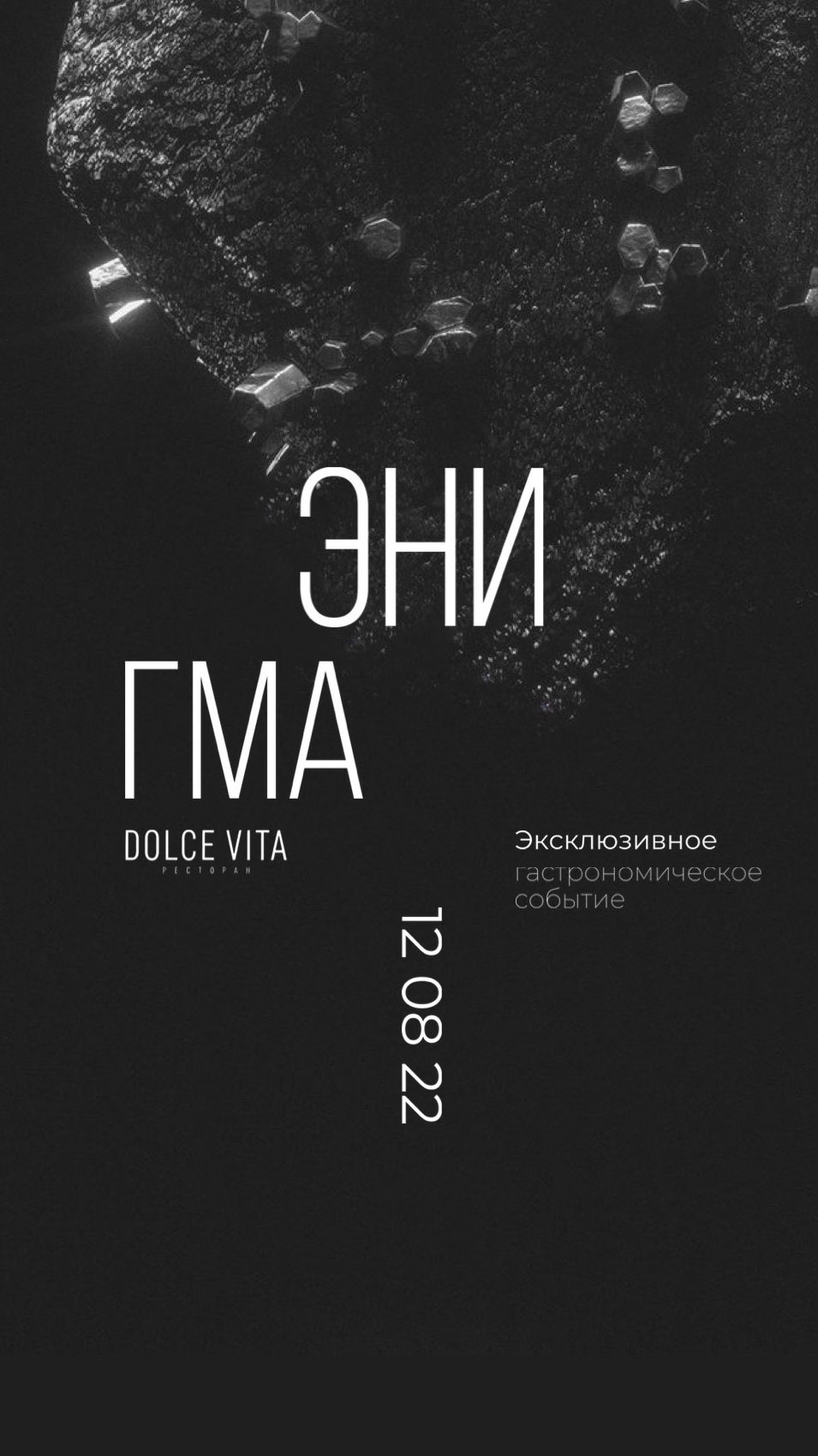 ENIGMA | 12.08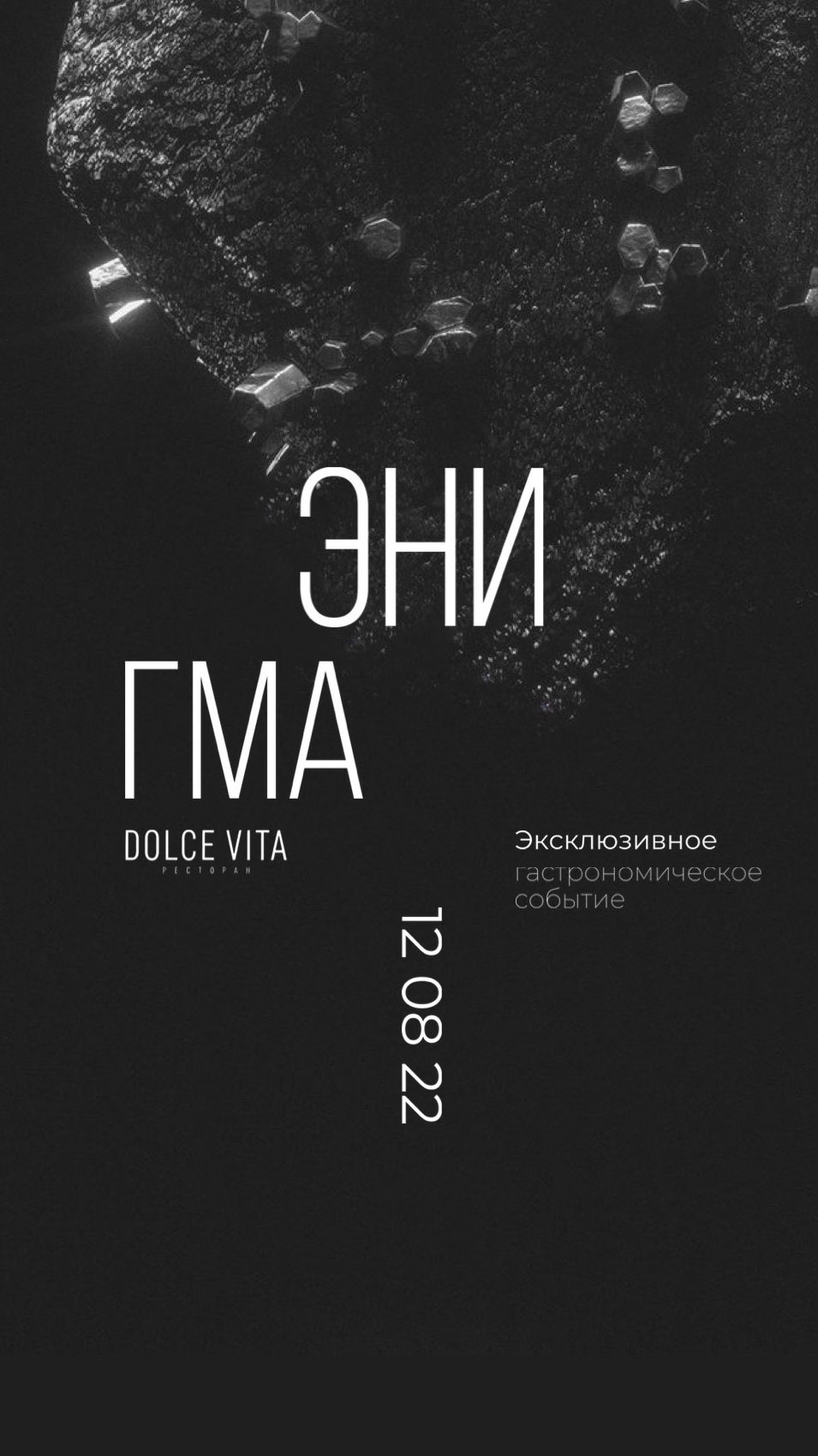 Enigma is a riddle, a mystery. And what does the secret keep?
She keeps EMOTIONS - they are not only something material, they have energy and soul.
PLEASURE, from her exposure. When you get to the point and finally see the climax.
Intrigue, creeping up to goosebumps. For Lovers of refined pleasures of taste.
GASTRONOMY – hedonistic value and art.
A PLACE you couldn't even imagine
and ATMOSPHERE, striking the most sophisticated imagination.
No matter how much we talk about the secret: you will never know without trying.
For the first time in the history of Kaliningrad, the most mysterious event of this summer.
The Dolce Vita restaurant will move for one evening to a place that you will only learn about on the day of the event.
Exclusively. August 12 only.