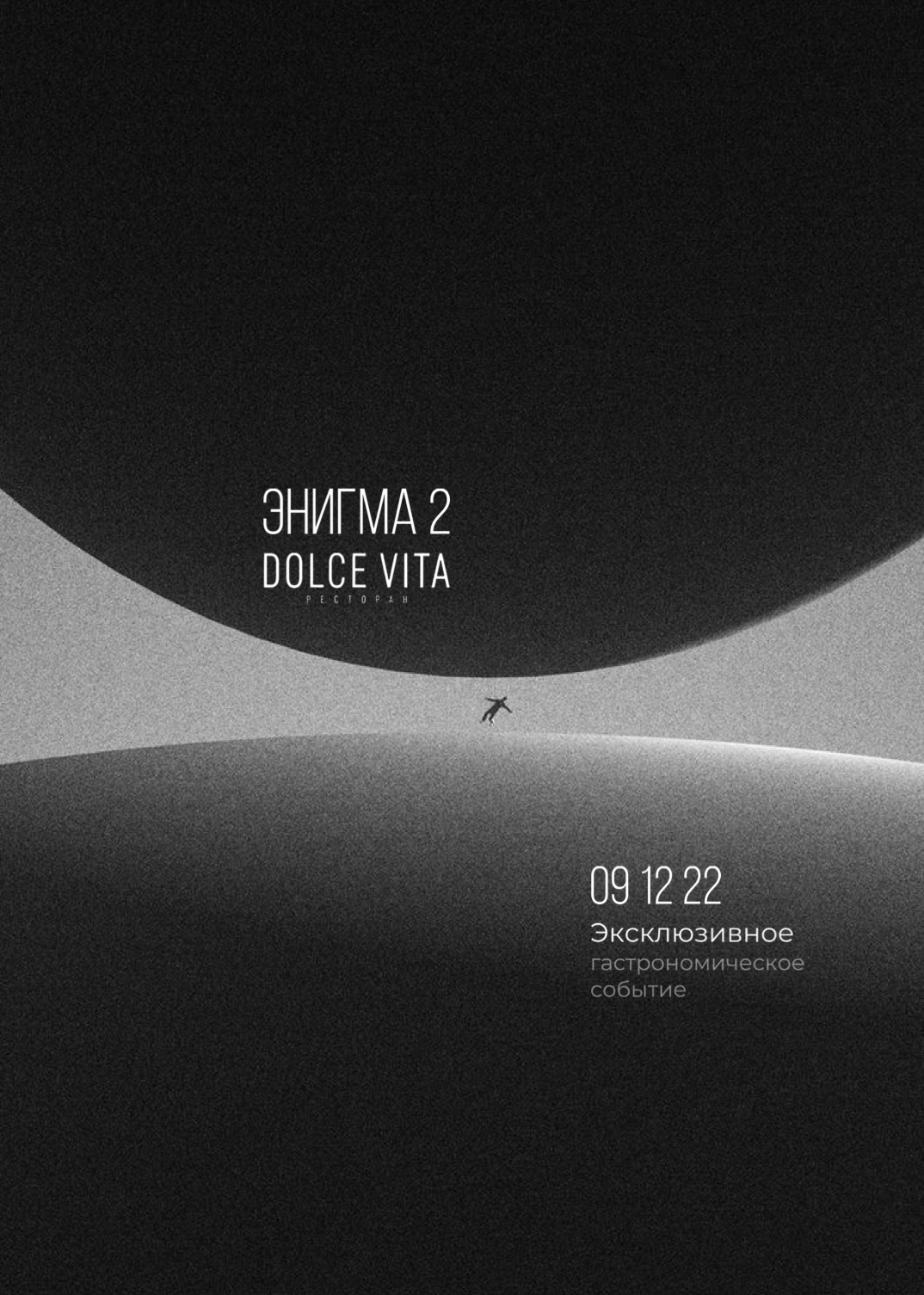 ENIGMA 2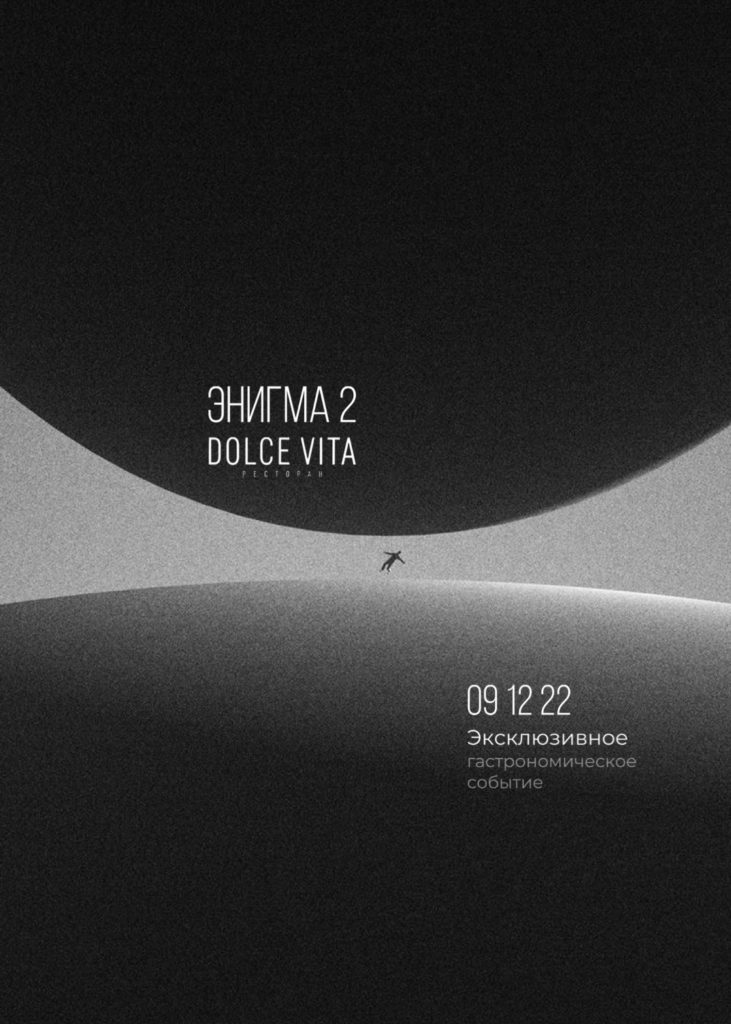 Enigma 2 | 9th December
The enigmatic impressionistic gastronomic project is back. For one evening, the Dolce Vita restaurant will move to the most unexpected place in Kaliningrad.
Dinner where the elements will rule.
Water, air, earth, fire and space.
The elements that surround us. The elements that excite, keep many secrets and mysteries.
Delicious sensations will gain unprecedented power, which will open before you when you completely surrender to the elements. They are so powerful that they force you to succumb to them and meekly watch the events.
And if you add gastronomy to them. Get Enigma. Complete immersion in gastronomic elements with Dolce Vita.
We will reveal the venue of the gastronomic dinner on the eve of the event.
Strictly 18+
All the details at the administrators of the restaurant Dolce Vita