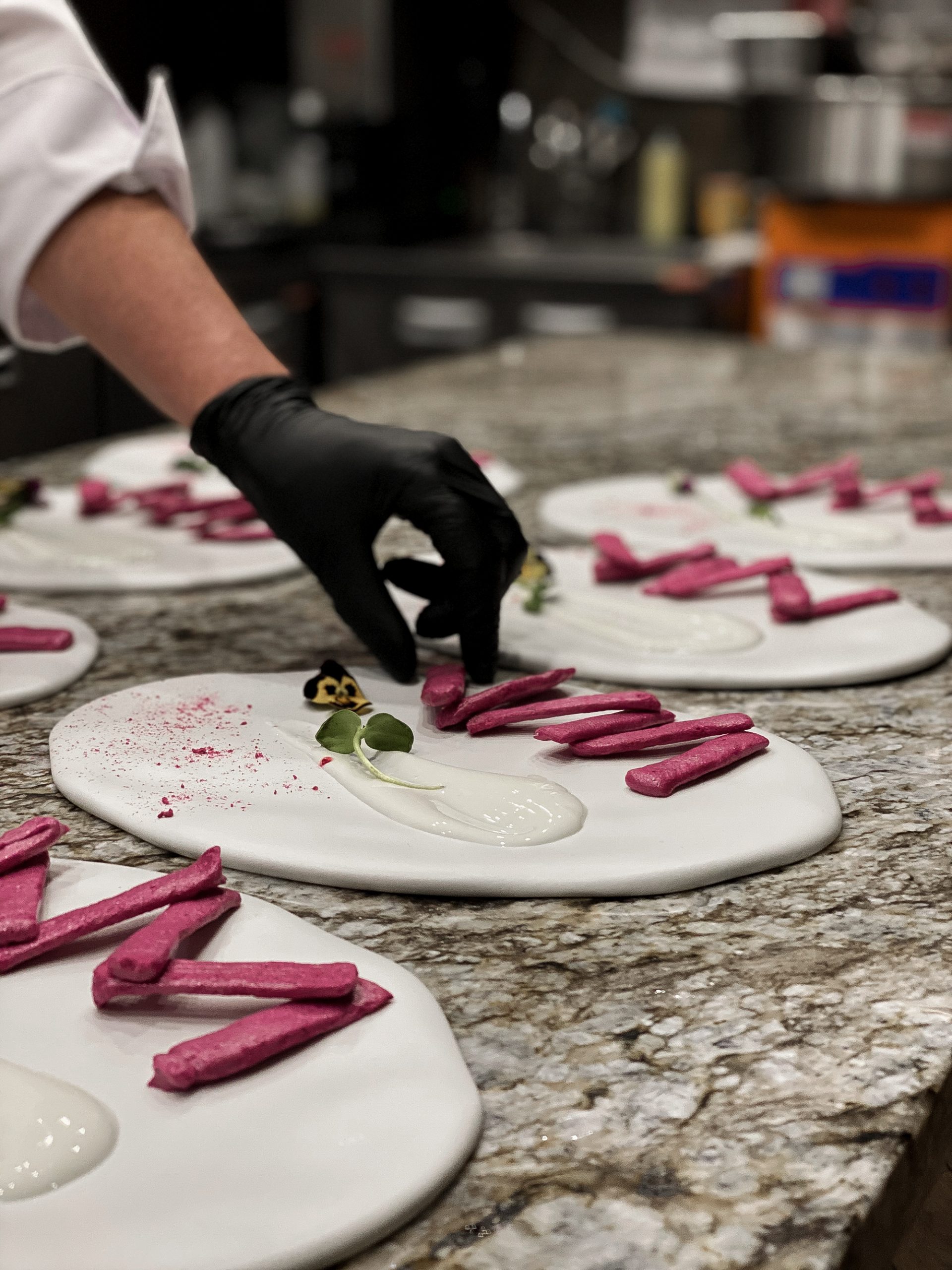 Christmas Chef Table Jan 5, 2021
During This Wonderful Christmas Time, Everyone Wants To Believe In Miracles. Dolce Vita restaurant invites you to go on a magical journey through gastronomy in the New Year 2021, which will take place on January 5, 2021. Give Yourself Real Emotions.
Guests of the evening will be able to plunge into the festive atmosphere, see with their own eyes the process of preparing signature dishes right in the restaurant's kitchen, listen to fascinating stories from the creator of the restaurant and, of course, enjoy the incredible impressions of the tasted dishes. The constant interaction of guests with the chef and founder of the restaurant makes the Chef's table so special.
Online booking on our website .
Chef Table is a unique concept of an interactive restaurant in Kaliningrad, which takes place every month at the Dolce Vita restaurant.
Dinner for 8 people with an open kitchen, where the chef prepares a tasting menu with signature dishes in front of the guests, accompanied by gastronomic stories.
Our chef develops a special tasting set menu and personally serves dishes. And for you it will be a real gastronomic adventure. You will see the heart of the restaurant - the cuisine, and even take part in the cooking process yourself.
This is a great occasion for the chef to tell his gastronomic story, and a great opportunity for guests to see what is hidden behind the prepared dish. The menu for the Chef Table is constantly changing, our chef experiments with ingredients, uses complex cooking techniques and implements his most gastronomic ideas in order to present you with the possibility of a new experience.