White snow masquerade in the Manor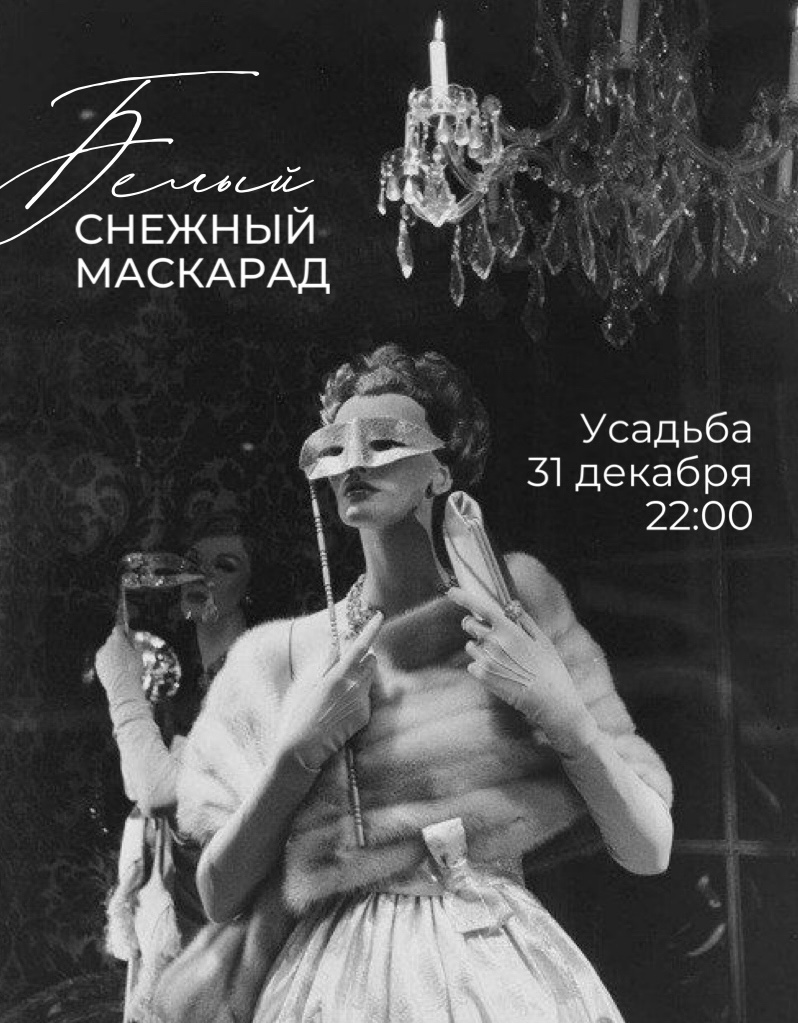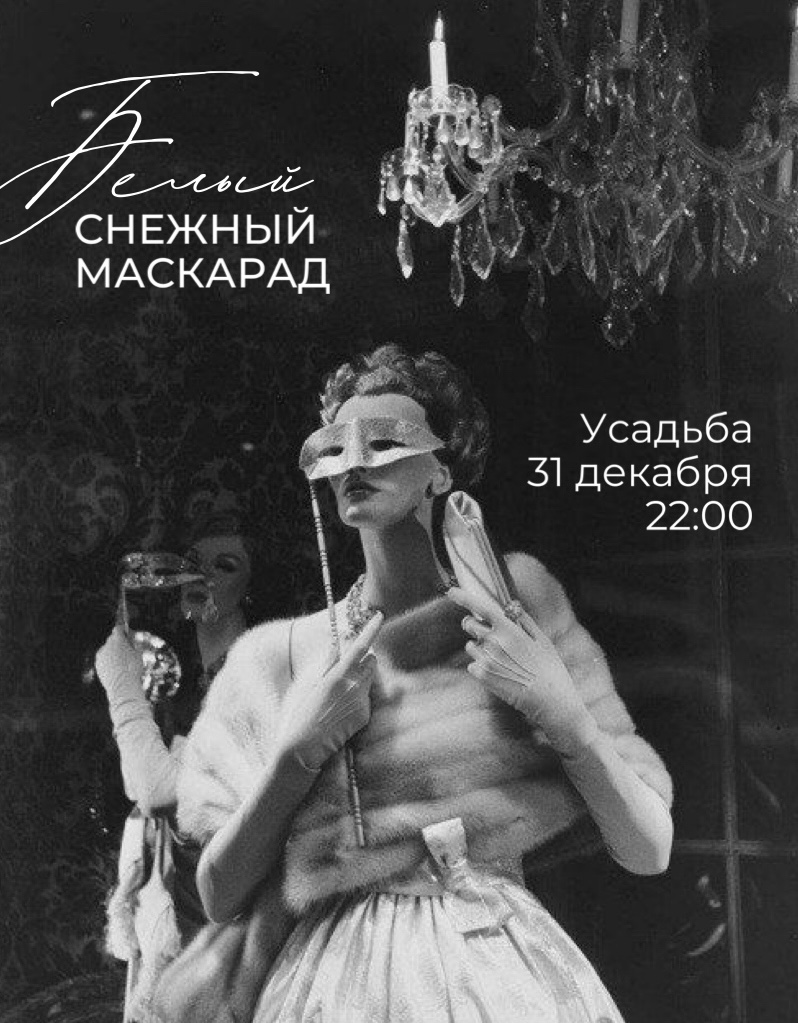 Each new year, in addition to choosing gifts, you need to make another important decision: where to celebrate this New Year?
If you have not decided, but want the holiday to be unusual, fun and bright, then we have an excellent offer for you.
Just imagine: you are surrounded by people in snow-white outfits, sparkling water flows like water, and you are watching the show program, tasting delicious dishes from the chef of the Usadba restaurant. Incendiary dances, melodious piano sounds, unique set performance of the SIDELINESAX project, fun, an endless stream of congratulations, a surprise gift and a lot, a lot of snow, which usually does not happen in Kaliningrad on New Year's Eve!
All this will become possible already in the New Year 2023 at the White Snow Masquerade. We invite you to make a fairy tale come true and spend this holiday in a special way in the Usadba restaurant.
What awaits you on New Year's Eve?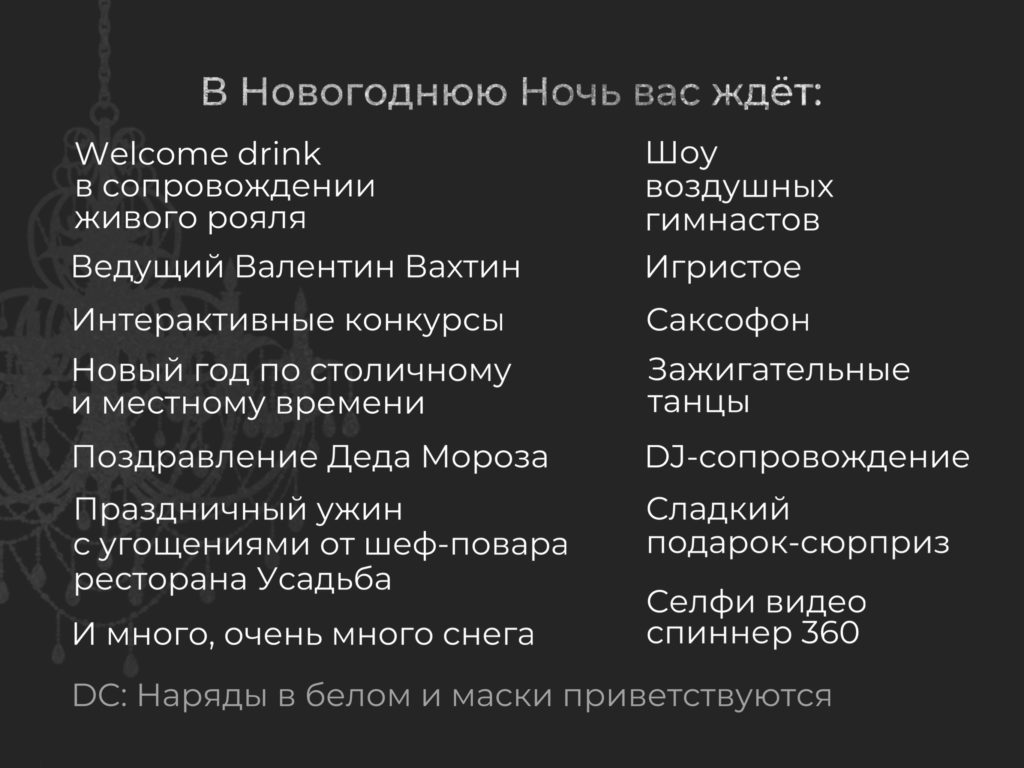 Tickets
Adult 15 000₽
Child (up to 13 years old) 5500₽
Tickets can be purchased from Alexandra's banquet manager. Contacts for communication:
+7 (909) 776-87-86, +7 (4012) 38-57-97
Room reservation
If you want to stay at our hotel after the masquerade, then you can book rooms on New Year's Eve from 2 days. We offer our guests a festive breakfast on the first of January with unlimited sparkling. For details, please contact the hotel administrator by phone:
+7 (4012) 38-48-50
And do not forget about the sign: "As you meet the New Year, so you will spend it!"
PS White outfits and masks are welcome.